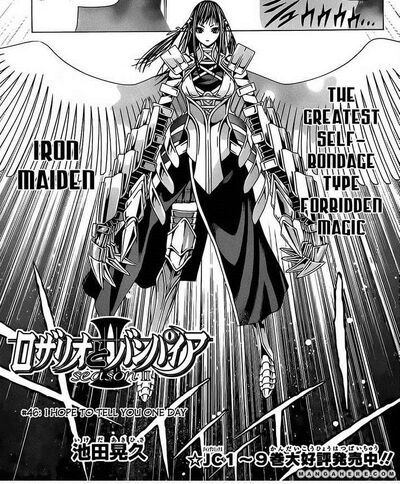 Iron Maiden
is a forbidden type of magic that is unique to
Ruby Tōjō
.
In the Manga while fighting Raika, Ruby shows her ultimate magic: the Iron Maiden. Her talisman wrap around her and makes wings and arms that can elongate and magnify the damage of her hits. However, it isn't without repercussions because as she moves, the technique tightens around her, damaging her own body as well.
Community content is available under
CC-BY-SA
unless otherwise noted.